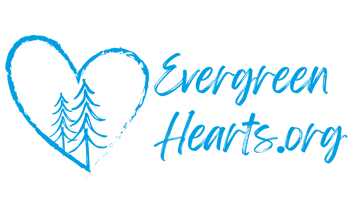 Our mission
Evergreen Hearts empowers people who practice non-traditional relationship styles to build community and grow relationship skills through social functions, educational events, and learning resources.
About Us
Our goal is to support polyamorous people in our community by providing access to ways of connecting and learning. We do not consider ourselves an authority in polyamory but through social activities, educational events, and learning tools, aim to empower those in non-traditional relationships to develop community and grow relationship skills.
Our team
Members on the board of Evergreen Hearts are knowledgeable people who care about community organization and lifelong learning. Our team comprises talented individuals from diverse backgrounds, ranging from small business owners to corporate professionals, biologists to tech experts. However, the reality is that members of the polyamorous community often face personal and professional discrimination. By providing a secure environment that safeguards their identities, we empower our team to continue their invaluable contributions to the polyamorous community and beyond.
Commitment to Diversity
Evergreen Hearts events are spaces where all are welcome and we actively seek diverse representation in attendees.
Our board members, organizers, and volunteers represent different races, ethnicities, gender identities, sexual orientations, and relationship styles. Board members utilize meetup and facebook events, found on our events page, to specifically support diverse groups.
Event Code of Conduct
Evergreen Hearts events are spaces where all are welcome. Dangerous disruptive, discriminatory, or disrespectful behavior or language is not tolerated. Failure to comply with this code may result in being asked to leave without a refund.