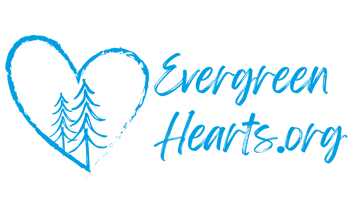 Limited Lecture Series (September - December) 4 nights only. Limited tickets will sell out.
Puget Sound Polyamory Events and Resources
Evergreen Hearts is dedicated to creating a centralized hub of valuable resources and opportunities for connection. We want to empower people who practice non-traditional relationship styles, to build community, and grow relationship skills through social functions, educational workshops, podcasts, and learning resources.
Our mission is to foster a sense of belonging by connecting you with diverse and vibrant communities where non-traditional relationships thrive. We believe in the power of connection and aim to provide a rich array of social events and resources that cater to the unique needs of the polyamorous community.
Come out and connect with others
Evergreen Hearts is committed to offering a comprehensive calendar of supportive polyamory events, carefully curated from various local meetup groups, facebook communities, and other engaged collectives.
Join a vibrant community of individuals interested in personal growth within the polyamorous lifestyle. We're excited to present a diverse and enriching lecture series, thoughtfully curated with topics that hold the utmost relevance to being polyamorous in today's culture.
Where to go to learn more
At Evergreen Hearts we are committed to empowering you with the resources you need to thrive in your polyamorous journey. We believe that knowledge and community support are essential in creating a fulfilling and authentic lifestyle.
Here, you will find a selection of quality books, insightful podcasts, local polyamorous groups, and informative websites. Explore our carefully curated resources and discover the wealth of information and connections available to you.
Collaborate on communication
Workshops by Evergreen Hearts will focus on essential communication skills and tools for building successful relationships. In a safe and supportive environment, experts including psychiatrists, counselors, and therapists will host thought-provoking panel talks. Then, you will tackle challenging topics in intimate small group discussions led by knowledgeable professionals, and experienced community members. Through these fruitful group conversations, you will acquire the art of successful communication and cultivate stronger and healthier connections.
Coming soon.